Win. Grow. SocialSalesMap.
SocialSalesMap® is a powerful, yet very user-friendly online tool helping sales teams to hunt and farm new business by visualizing and analyzing relationship networks.
Interactive Visualization
High User Acceptance. Effective Collaboration.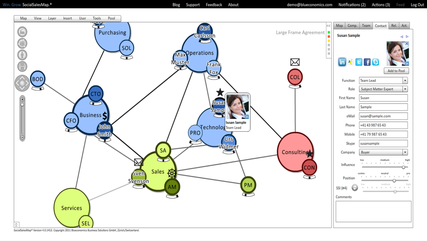 Social Network Analysis
Pro-active decision support to help you achieve your business targets.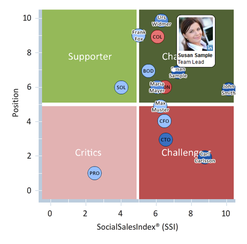 Simple and effective.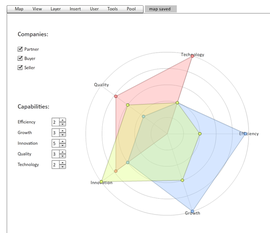 FREE 30-day trial, sponsored and powered by Blueconomics.No credit card required.
Facts & Figures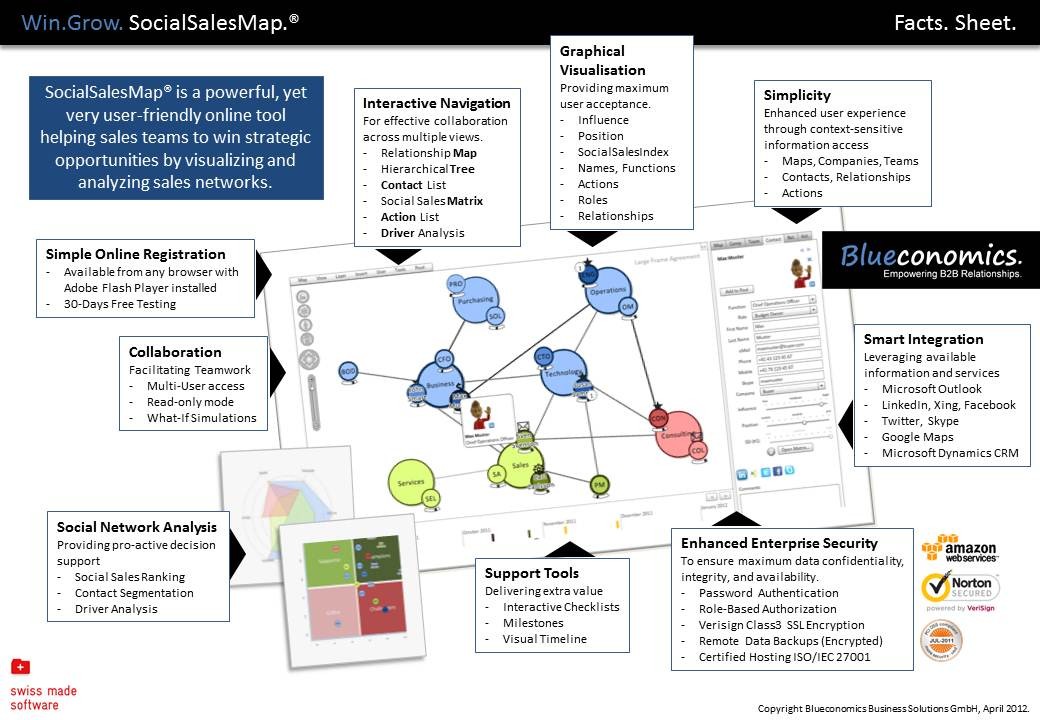 Demo Video - Identify, Analyze, Act
Business Plan € 29,95 / User / Month
Start enjoying the full power of SocialSalesMap now.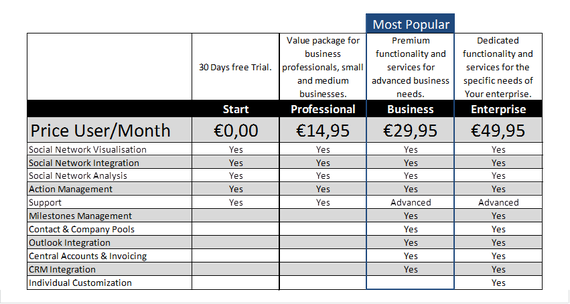 Getting Started - Quick Start Guide
New to SocialSalesMap? With this Quick Start Guide you will be able to create your
first map within minutes and learn about the most basic features.
Be ready to win and grow.
Connectors
SocialSalesMap Connector for Microsoft Outlook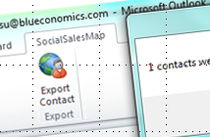 Export your existing contacts from Outlook to the SocialSalesMap with one click. Re-using your existing contact information has never been easier. More Info
SocialSalesMap Connector for Microsoft Dynamics CRM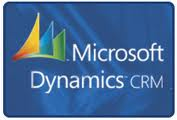 Export contacts, create a SocialSalesMap directly from your existing CRM sales opportunity and synchronize SocialSalesMap activities back into your CRM. Learn More
Thank you for the great support and recognition of our hard work.