SocialSalesMap Connector for Microsoft Dynamics CRM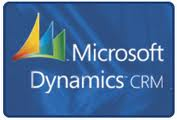 Microsoft Dynamics CRM is one of the most popular customer relationship management (CRM) solutions in the marketplace. With the <SocialSalesMap Connector for Microsoft Dynamics CRM>, users are able to re-use and exchange CRM data with the SocialSalesMap.
The following scenarios are being supported:
1. Export Contacts to SocialSalesMap
Make MS CRM contacts available in the SocialSalesMap Contact Pool.
2. Create a SocialSalesMap from a CRM opportunity
Export opportunity as well as related company and contact information (connections) from MS CRM into a new SocialSalesMap.
3. Import SocialSalesMap action
Synchronize SocialSalesMap actions into MS CRM activities.
The Connector has been successfully tested and certified by Microsoft as "CRM Dynamics CRM 2011 Platform-Ready" dated 2012/01/13, ID251818.
Watch the Demo Video
Downloads
The connector is available for download free-of-charge, sponsored by Blueconomics. It has been optimized for Microsoft Dynamics CRM 2011.
Connector for Microsoft CRM